Top 7 Surveillance Videos of the Week: Store Owner Stops Robbery by Ignoring Would-Be Thief
Other videos include a store clerk confronting an armed robber and a thief's celebration dance cut short.
Photos and Videos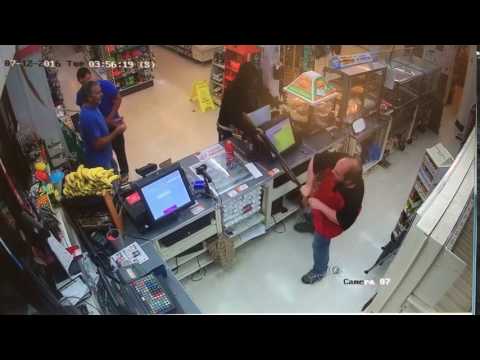 View Slideshow
What should you do if you're working at a store and a masked gunman confronts you? As it turns out, ignoring them might be as good a decision as any.
Said Ahmed, owner of an Egyptian kebab shop in New Zealand, was serving another customer when a masked man approached the counter with a gun. Ahmed instinctively ignored the would-be robber and continued to serve the customer.
The masked man stood there looking confused. Shortly after, the man left having taken no money.
The video footage leads off this week's installment of the Surveillance Videos of the Week. Check out the rest of the videos, including another store clerk having a noble response to an armed robber.
Security Is Our Business, Too
For professionals who recommend, buy and install all types of electronic security equipment, a free subscription to Security Sales & Integration is like having a consultant on call. You'll find an ideal balance of technology and business coverage, with installation tips and techniques for products and updates on how to add sales to your bottom line.
A free subscription to the #1 resource for the residential and commercial security industry will prove to be invaluable. Subscribe today!