How Specialized Inkjet Tech Opens New Paths to Emerging and Legacy Markets
Integrators who understand best practices for deploying inkjet printers can bring high-value capabilities to a broader set of customers.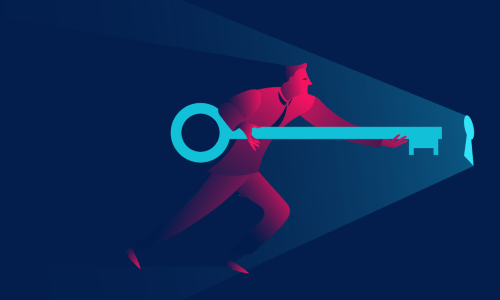 Two types of specialized inkjet technologies are entering the secure ID and financial card personalization market segments across a wide range of applications.
The first type is aimed at a new entry- and mid-level segment that needs printers to be more simple, affordable and easier to use than previous offerings. The second type is for high-volume users in industrial applications who seek faster card throughput with higher resolution, flexible deployment modularity, and reduced total cost of ownership (TCO).
---
This is the second installment of a two-part series exploring new trends in secure-identity printing. Read part one here.
---
Both types of technologies bring considerable benefits to their respective users. In the entry- and mid-level market, the technology puts secure ID card personalization within reach of small- and medium-sized businesses (SMBs) and organizations that may not previously have been interested in traditional direct-to-card (DTC) printers. In the high-volume market segment, users in the government sector, financial institutions, enterprise operations and service bureaus now have more capable and secure personalization solutions for their applications.
Integrators who understand best practices for deploying each type of inkjet printer technology can bring high-value capabilities to a broader set of customers.
A New Entry- and Mid-Level Market
Smaller organizations have historically been reluctant to adopt secure ID and card personalization for applications such as corporate and visitor badges, student and faculty IDs, and gift or loyalty cards. Previous choices were limited to costly and complex ribbon-based direct-to-card (DTC) printers, or inkjet printers that use adhesive, paper-based labels.
Now there is a new option — a new, inkjet approach to card printing that uses specialized inks that naturally adhere to standard, off-the-shelf polyvinyl chloride (PVC) ID card stock. Replacing print ribbons with snap-in ink cartridges simplifies use and maintenance and eliminates wasting an entire set of ribbon panels for each printed card.
The Drop-on-Demand (DOD) technology ejects drops from the printhead only when required, and the specially formulated, inherently UV-stable inks deliver higher-quality and more durable, fade-resistant images, text and barcodes than DTC-printed cards, even without expensive overlay protectants.
Questions for Evaluation Best Practices
Integrators should walk customers through the following questions as they evaluate these printers:
What card stock is supported? In addition to supporting standard PVC and composite (PET/PVC with PVC as an outer layer) card stock for single-side thermal inkjet printing, this new technology also works with laminated PVC (credit card construction). It also delivers high-quality, high-definition, true-edge-to-edge ID card printing. Image durability is ensured through a combination of ink formulation and heating technology for fast drying.
What resolution and print capabilities are supported? Users can leverage 600 x 1200 dots-per-inch (DPI) resolution to print sharp, brilliant images plus crisply defined text and barcodes. Inkjet composite black produces scannable barcodes and its high resolution is perfect for printing even complex characters, such as Kanji, Arabic and Cyrillic. In addition, thermal inkjet printing technology allows for printing to the edge of embedded chips without leaving behind voids or white areas.
How do inkjet card printers impact cost? Depending on the complexity of card design, a single ink cartridge can produce hundreds more cards than is possible with print ribbons. There is also the option to make cards more valuable with contactless card encoding for added functionality — enabling the same cards that are used for identification to be used for door entry, cashless vending, time and attendance, gift and loyalty program applications, or as financial cards that use QR codes.
How easy are these printers to deploy? Today's thermal inkjet printers that provide a new approach to card printing are not only easy to deploy and use but also have a remarkably small footprint. Customers should look for other convenience features like same-side input/output and underside power supply and cord storage.
Just as this inkjet printing technology expands opportunities for integrators in emerging markets, similar advancements are having an equally transformative impact on secure ID and financial card personalization in traditional, high-volume industrial applications.
Filling a Gap for Industrial Users
In the industrial card personalization category, today's new technology delivers improved quality over — and at a lower cost than — ribbon-based desktop printers as well as easier deployment and maintenance than large central issuance machines. This new approach enables users to leverage the simplicity of DTC and retransfer desktop printers but without the high ribbon costs.
Moreover, it reduces TCO when compared to central issuance machines, and creates new opportunities to deploy, upgrade and scale capabilities as business needs evolve.
Today's new inkjet printers deliver their benefits through a combination of printhead advancements, specially formulated inks, and ultraviolet (UV) LED ink-curing techniques that work together to accurately deposit and cure ink on a variety of card surfaces. Precision nozzles apply thousands of microscopic ink droplets in a specific sequence and at a uniform, high velocity which ensures accurate drop size and placement.
Immediately upon printing, the ink is cured by exposure to strong UV light, causing ink components to cross-link into a solid within microseconds. As a result, card text and images dry almost instantly, allowing for a very fast print process.
Questions for Printer Selection Best Practices
The following are questions integrators should discuss with their customers as they navigate the printer selection process:
What throughput can these printers support and on what card stock?  Customers should seek printers that work with 100 percent polycarbonate cards, press polished PVC, composite (PET/PVC with PVC as an outer layer), laminated PVC (credit card construction), and laserable PVC cards. Text and images should dry almost instantly, even when printing at up to 1200 DPI resolution at high speeds to facilitate high-volume card throughput for continuous runs and maximum yields per shift. For even greater durability, choose a printer that can layer a clear ink over printed images and text.
How important is a modular system architecture? The ability to purchase printing and laser engraving systems together or as separate, stand-alone units ensures that value can be added over time, as needed. A customer should be able to begin with a laser engraving system for durable and tamper-proof financial card personalization and have the option to subsequently add a color UV ink module to create additional new and unique card designs. Input hoppers and output stackers should have the flexibility to be added or removed to scale production as needed, along with card-encoding modules to print and encode credentials for access control, financial and other applications. Available camera vision systems for verification of engraved microtext and/or accurate image data placement and registration on pre-printed card surfaces are also beneficial.
What cost savings should be expected as compared to DTC/retransfer printers?  With the high-capacity throughput that industrial inkjet printers can provide, a single unit can replace several standard desktop card printers and eliminate the costs associated with wasted ribbon and film. Unlike ribbon-based printing that requires an entire set of ribbon panels (even if the card design does not utilize all panels), inkjet printing ensures that only the precise amount of ink needed is used. This can result in a cost-per-card savings of up to 80 percent over standard desktop ribbon-based systems.
What redundancy and risk management capabilities are possible with the new inkjet printers? Replacing a single, large piece of equipment with multiple desktop inkjet units offers redundancy to ensure that print productivity can continue, uninterrupted, even if one printer is not functional. Additional units can also be geographically dispersed at remote sites to support risk management initiatives.
Today's new category of card personalization solutions dramatically alters the printer selection process in both emerging and traditional markets. Units designed for entry- and mid-level market applications create a new benchmark for affordability and ease of use, while those designed for the traditional industrial sector fill the gap between smaller desktop printers and today's complicated, room-scale units while offering valuable advantages.
---
Jim Meier is a Senior Director of Product Marketing with HID Global and manages the portfolio of desktop printer products.
If you enjoyed this article and want to receive more valuable industry content like this, click here to sign up for our FREE digital newsletters!
Security Is Our Business, Too
For professionals who recommend, buy and install all types of electronic security equipment, a free subscription to Security Sales & Integration is like having a consultant on call. You'll find an ideal balance of technology and business coverage, with installation tips and techniques for products and updates on how to add sales to your bottom line.
A free subscription to the #1 resource for the residential and commercial security industry will prove to be invaluable. Subscribe today!