SIA Terminates Dahua's Membership for Violating Code of Ethics
Dahua says the termination is "wrong on substance and the decision was reached through a deeply flawed process, and most importantly, lacked evidentiary basis."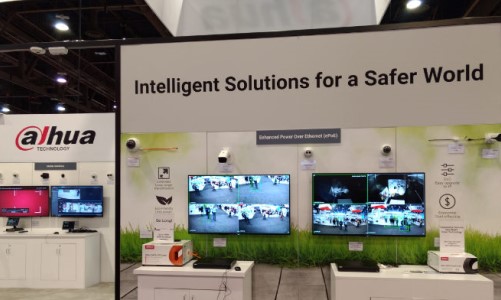 SILVER SPRING, Md. — In a letter shared with its members earlier this month, the Security Industry Association (SIA) announced that in accordance with its Code of Ethics, its board of members has terminated the membership of Dahua Technology.
The SIA Membership Code of Ethics, established last year, is a set of nine ethics principles designed to promote the highest standards of conduct among its members.
Under the SIA Bylaws, "the SIA Board of Directors may vote to take action toward a member for non-compliance by the member or its employees with the SIA Member Ethics Principles, consistent with the processes found through the California Corporations Code and following a recommendation submitted by the SIA Executive Committee.  The SIA Board of Directors may accept, reject, or modify the Executive Committee's recommendation.  The decision of the SIA Board is final and non-appealable."
Here is the full statement sent to SIA members:
The Security Industry Association has reaffirmed its commitment to supporting the responsible and ethical uses of security technology.
In July 2020, SIA implemented its Code of Ethics and required all new and renewing members to affirm that they will abide by the provisions of the code. SIA regards the code as a baseline for ethical behavior and encourages members to go above and beyond those standards in their operations.
In accordance with the Code of Ethics and the policies and procedures accompanying it, the SIA Board of Directors has terminated the membership of Dahua Technology. Under the terms of SIA's ethics policy, any company whose membership has been terminated may apply to be reinstated after a period of one year.
SIA's enforcement of its ethics policy is an ongoing process. The SIA Executive Committee and Board of Directors will continue to review all additional cases brought before it in a consistent and unbiased manner.
Though SIA doesn't specify which ethics principle(s) Dahua failed to comply with, the video surveillance provider says SIA told the company it was because of its placement on U.S. Entity List.
In 2019, the U.S. government placed 28 state security bureaus and tech companies in China, including Dahua, on a United States blacklist over concerns about their role in human rights violations.
SSI asked SIA if Hikvision, also on the blacklist, would have its membership terminated but the association had no further comment.
Both Hikvision and Dahua were also deemed national security threats by the FCC this past March.
You can few the full statement Dahua provided to SSI below:
The SIA's decision to remove Dahua from the association for alleged failures to comply with its Code of Ethics was wrong. It was wrong on substance and the decision was reached through a deeply flawed process, and most importantly, lacked evidentiary basis. The SIA argued to us that the foundation for its decision is the fact that Dahua is on the U.S. Entity List. This strikes us as dubious for a number of reasons: 
First, the decision to put our firm on the Entity List took place in 2019, yet the SIA never indicated to us that this status would prevent our continued membership. We paid our 2019, 2020 and 2021 dues and participated in the SIA activities during this period with no direct or indirect message from the SIA that our membership was at risk due to the government's action.
Second, the Entity List by itself does not provide grounds to expel us from the association. The Entity List is not a ban on our operations in this market nor does it represent a fact-based assessment of our company's operations. There is no due process associated with its compilation. Our company respects the right of the U.S. government to regulate its market as it sees fit. However, SIA faces no legal or regulatory risk that we know of from allowing us to continue to be a member.
Third, the action of the SIA was not based on any evidence-gathering effort. The SIA's board claims that we are failing to meet its Principles, yet offers no proof to substantiate that charge beyond the reporting of a single outlet that brought the complaint against our company in the first place. That outlet has clearly expressed its views about our company and plainly wishes to see us banned from the market. But the fact remains that its core allegations against us are false.
For the SIA to expel Dahua without any fact-gathering sets a dangerous precedent for the industry with consequences that could go far beyond our particular business. It forecloses our ability to work with the SIA and our fellow industry members at a time when collaboration is arguably more important than ever. 
As disappointing as this decision is, it does not materially impact our ability to continue to operate and provide solutions and tools that are making the world safer and more secure for our customers and for communities across America and around the world. We will continue to focus on this mission and meet the evolving needs of our customers and partners.
If you enjoyed this article and want to receive more valuable industry content like this, click here to sign up for our FREE digital newsletters!
Security Is Our Business, Too
For professionals who recommend, buy and install all types of electronic security equipment, a free subscription to Security Sales & Integration is like having a consultant on call. You'll find an ideal balance of technology and business coverage, with installation tips and techniques for products and updates on how to add sales to your bottom line.
A free subscription to the #1 resource for the residential and commercial security industry will prove to be invaluable. Subscribe today!