European Development Company Sues ADT, Vivint Over Antenna Patent Infringement
Fractus claims instead of obtaining a license for use of the patents, ADT and Vivint have ignored correspondence while continuing to make and install infringing products.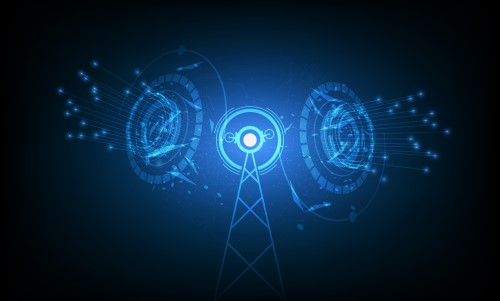 BARCELONA — Fractus, a research and development company headquartered in Spain, announces it has filed lawsuits against ADT and Vivint for infringement of its United States patents on internal antenna technology for security systems.
Fractus describes itself as the pioneer of geometry-based antenna technology. By applying the science of geometry and mathematics to antenna development, Fractus delivers small antennas that fit inside devices with optimum multi-band functionality.
Its patented technology has been incorporated into antennas used in ADT and Vivint's security systems, according to the company's lawsuit.
The technology prevents the degradation of an antenna's electromagnetic performance to the point that the device ceases to function in its intended manner or may require the designer to compromise on other desirable device attributes, such as size. It solves this through a variety of novel solutions enabling multiband operation and small size without the efficiency impairments normally faced by these antennas, the lawsuit states.
Fractus says that it reached out to the companies about the infringement in June 2021 and followed up this past February, but never heard back.
The suit states that both companies' "conduct has demonstrated a pattern of bad-faith actions in continuing to infringe upon the Patents-in-Suit despite being on notice that it was infringing Fractus's patents."
It also says rather than getting permission from Fractus to use the technology or obtain a license for its use of the patents, ADT and Vivint have ignored the company's correspondence while continuing to make, use, sell, market or import infringing products.
Fractus' family of licensees has grown over the years with companies such as ZTE, Samsung, LG, HTC, Asus, TCL, CommScope and Motorola among others, the company notes.
Fractus is represented by Max Tribble, Justin Nelson and Joe Grinstein of Susman Godfrey L.L.P. The case has been filed in the Eastern District of Texas.
Security Is Our Business, Too
For professionals who recommend, buy and install all types of electronic security equipment, a free subscription to Security Sales & Integration is like having a consultant on call. You'll find an ideal balance of technology and business coverage, with installation tips and techniques for products and updates on how to add sales to your bottom line.
A free subscription to the #1 resource for the residential and commercial security industry will prove to be invaluable. Subscribe today!