Top 9 Surveillance Videos of the Week: Car Flies Into 2nd Floor of Building
Other top surveillance videos of the week include the theft of a million dollar vodka bottle, a firefighter catching a child from a burning building and more.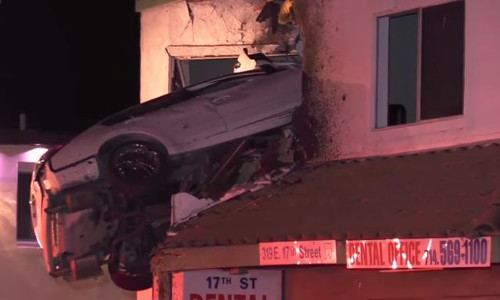 Photos and Videos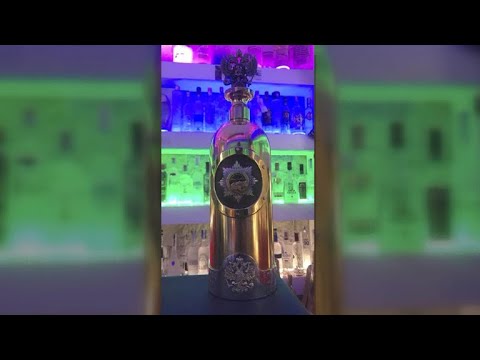 View Slideshow
In this week's Top Surveillance Videos…
After watching this week's top videos, you'll believe a car can fly. Not one, but two different cameras caught the moment a car was launched into the air before crashing into the second floor of a dental office.
The incident was caught on a security camera from next door as well as the dash cam of a city bus, which narrowly missed hitting the car in mid-air.
The car hit a center divider which somehow sent it airborne. Police say the driver admitted to being on drugs at the time of the accident.
Also this week…
It can be easy to take first responders for granted. However, its heroics like the moment caught on a body cam this week that show how brave and skilled they really are.
Body cam footage shows a firefighter catching a child tossed from a burning building. The way they make it look so effortless truly is impressive.
Make sure to check out the rest of this week's top surveillance videos which include a knockout punch to an ATM thief, snakes being smuggled in shirts and much more!
Security Is Our Business, Too
For professionals who recommend, buy and install all types of electronic security equipment, a free subscription to Security Sales & Integration is like having a consultant on call. You'll find an ideal balance of technology and business coverage, with installation tips and techniques for products and updates on how to add sales to your bottom line.
A free subscription to the #1 resource for the residential and commercial security industry will prove to be invaluable. Subscribe today!
One response to "Top 9 Surveillance Videos of the Week: Car Flies Into 2nd Floor of Building"