Tools to Combat Workplace Violence Challenges
As workplace violence and active shooter threats evolve, so should your solutions approach, says Paul Boucherle.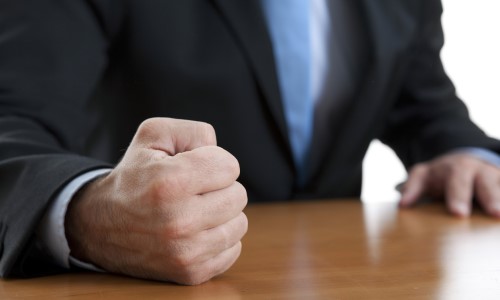 I've worked in the critical security solutions space since 1987. It was around that time one co-worker-obsessed engineer killed or wounded nearly a dozen during a horrific mass shooting at ESL Inc. — a government contractor client for which we designed Department of Defense physical security design protocols to meet SCIF and Tempest requirements.
These were not lightweight in physical security requirements. We focused on strict disciplines for access control and mantraps with validation by well-trained security professionals. We designed security around rational and logical threat analysis protocols.
However, the irrational threats of a stalker that played out were beyond what we, or perhaps anyone at that time could have, expected. It was a harsh welcome to the new threats that our clients knew they must deal with.
Today this risk and reality play out in the media with increased velocity that challenges all of us charged with keeping our clients safe. So how do we adjust our consultative approach to protect those we are charged with protecting in a new and more violent world?
It boils down to thinking beyond the traditional approaches to physical security to open discussions that include a wider perspective of protecting people. While there are new tools, training and best practices on active shooter planning, have we really kept up in selling a more comprehensive solution with our sales teams?
Have we expanded our solution sets to include partners that specialize in areas of products and training beyond our current capabilities?
Chance to Hear From Responders & Influencers
Differentiating your company means you should understand how your core competencies can be integrated with new systems and partners that bring the expertise you need to be a true solutions provider — even when you need to share revenues, resources and responsibilities.
Consider training your team in the disciplines of active shooter planning offered by local law enforcement or firms specializing in this training. This has significant advantages for accreditation of your sales team, builds rapport with local law enforcement, and develops new lead opportunities for building customer relationships.
Consider hosting law enforcement, clients and influencers to introduce new ideas that are part of a more comprehensive solutions and services set to protect lives and not simply sell products.
The side benefit is really listening to these stakeholders and learning more about the different challenges that face your security ecosystem. Is there a simple solution set to protect children, businesses and government?
Unfortunately, there isn't. However, there are avenues through open dialog to develop two- to three-year plans based on recent event data.
Your firm can budget and implement awareness training, physical security and processes that do provide safer work, education and event planning that can mitigate the impact of a workplace violence event.
6 Key Questions to Aid in Your Planning
What strategies can your company embrace to be a true provider of security and safety in your environment? What key questions should you ask yourself? Following are some considerations.
Risk vs. budgets is a reality; so are you taking a methodical, consultative and phased approach to your dialogs?
How quickly will an event be communicated to first responders and potential victims?
What precursors to violence can be anticipated and addressed?
What elements will delay first responders?
Where are there gaps in the first 1-5 minutes of an event that can save lives if properly filled?
Does your solution address a defensive solution for untrained victims to protect themselves?
Potential New Addition to Solutions Portfolio
For 20 years Matterhorn Consulting has conducted assessments, training and planning in this security scenario for global clients. Non firearms-related workplace violence is increasing, so your planning must include scenarios with these MOs.
A new approach that answers several key issues, like speed of communication and an easy-to-deploy defensive tool, is being addressed by Threat Extinguisher, an Ohio-based company that we have had an opportunity to advise on its initial business planning.
The company has a solution I cover in my top technology solution picks this year (see page 48 in the December issue of SSI, or stay tuned for the online version coming soon).
While this is a new company, its management has deployed its solution in schools, businesses and government locations during the past 24 months.
Think in broader perspectives to help make your solutions stand out and to protect customers more comprehensively against today's evolving threats of violence in homes, schools and businesses.
If you enjoyed this article and want to receive more valuable industry content like this, click here to sign up for our FREE digital newsletters!
Security Is Our Business, Too
For professionals who recommend, buy and install all types of electronic security equipment, a free subscription to Security Sales & Integration is like having a consultant on call. You'll find an ideal balance of technology and business coverage, with installation tips and techniques for products and updates on how to add sales to your bottom line.
A free subscription to the #1 resource for the residential and commercial security industry will prove to be invaluable. Subscribe today!