How NST Finds Success Blending Physical and IT Security
Leaders of integrator Network Solutions Technology share how they approach physical security from an IT, managed services and cybersecurity mentality.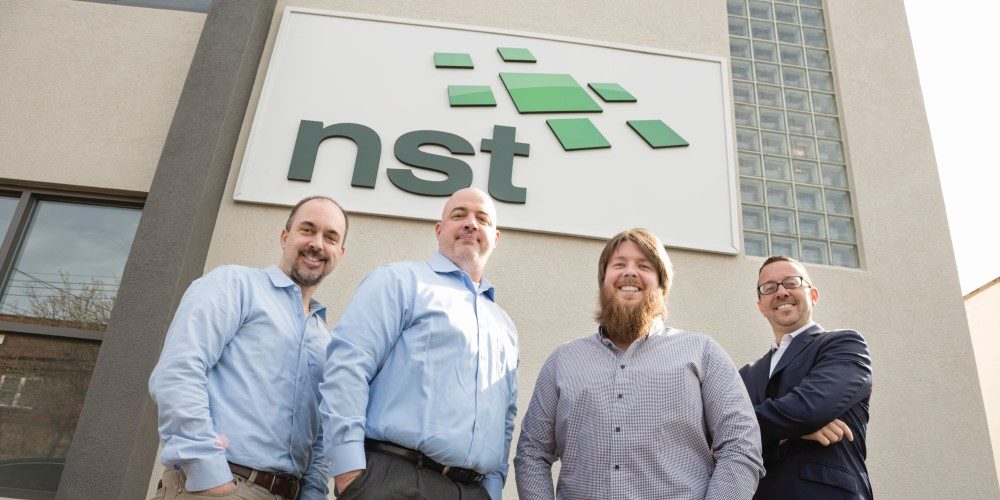 You'd have to be security integration's answer to Rip Van Winkle not to have noticed that the world of technology has converged. And you'd have to be asleep at the wheel not to have adjusted how you approach the business accordingly.
From security products to security systems to building systems, from hardware to software to the Cloud, and from on-premise to multisite to global — the industry has transformed through integration, convergence and now unification.
Like an Indy car hitting the straightaway, this course has and will continue to accelerate. Remaining in the driver's seat requires shifting through the sharp turns and having a pit crew whose core competencies include IT.
Among the leaders in that race is East Northport, N.Y.-based Network Solutions Technolgy (NST). Since its founding in 2001, NST has grown into a comprehensive provider of IT, productivity, physical security, cybersecurity, consulting and web services — or basically just about anything that touches a computer network.
With additional locations in New York City and Knoxville, Tenn., today the company's nearly 60 associates deliver $13.5 million worth of products and services each year to healthcare, education, retail, financial and other commercial markets.
With a focus on providing technology solutions to companies that may not have an IT department, one of the firm's strengths is in managed services. Roughly 60% of its income is generated through recurring monthly revenue (RMR)-based services.
Last year, NST substantially expanded physical security offerings like electronic access control, video surveillance, intrusion detection and perimeter protection through the addition of Urban Digital Solutions, one of six acquisitions that have been folded into the business.
To get a better handle on how this new breed of security integrator operates and turbo-charges its business, Security Sales & Integration buckled up for some laps with NST Co-Founder and Vice President Matt Brown and Director of Solutions Architecture Anthony Pisano, Assoc. AIA and co-founder of Urban Digital.
They explain how to navigate bumps in the road and steer toward victory, whether the track is physical or virtual.
From the outset to today, how have you determined the vision of what NST would become?
Matt Brown: It definitely has changed over the years. At first we were just a standard company where a customer would call in and say, "Hey, my computer's not working," and we would fix it. We've grown into a managed services provider, which means we are more proactive and also reactive. We were monitoring and providing monitoring services, backup services, Cloud services. Now we consider ourselves a technology service provider, where we're not just providing helpdesks and project work.
Now we're providing a whole slew of technology services, which includes CIO services, CISO services, security services, bespoke cybersecurity and physical security. We have continued to grow by staying ahead of the industry, attending industry conferences, being proactive when new technologies come out, also through acquisition as well. We look to acquire not only for talent but also for specialty. When it comes to Anthony and Urban Digital, they had the specialty when it came to physical security, door access and cameras.
What made digging deeper into physical security so attractive?
Brown: First of all, since now everything is IP-based it's sitting on the network, which we are typically responsible for. We would get requests, "Hey, I need IP addresses. I need switches." We found companies would come in and just install cabinets and put systems in and keep it on the same flat network as the data. We would go to a customer and say, "They're doing this all wrong. This needs to be segregated. This network needs to be VLAN-ed because otherwise you're running a security risk."
That's one of the reasons we wanted to do this, not only were organizations coming in and putting infrastructure on our network, they were putting it in incorrectly and not securely. We wanted to make sure we were securing our customers by helping them install cameras and door access, things they wanted and needed, but doing it securely on a separate VLAN.
Anthony Pisano: The good news is we at Urban Digital weren't only physical security. We did a good share of IT services as well. From a large-scale enterprise standpoint all the way down to smaller clients, the physical security part wasn't what Urban Digital started with. It actually started as an IT services company and morphed, more from a client need perspective, with a client saying, "Hey, we love how you did this. Can you do all of our security for us?"
Our IT knowledge brought us the ability to be able to work in the IP physical security space very simply. We also at Urban Digital had a very heavy physical construction background. My background in architecture and dealing with that side of the world really made a good fit for us to offer the physical security from a network side to our clients. That took over a little bit then from our IT side just because we were getting so much good client response and referrals that we just started doing larger and larger jobs.
The IT work never went away, it was just eclipsed by the physical security. That's why Matt was speaking about our synergy and our fit. It's because we did some IT work and a lot of physical security and NST, on the other hand, did a lot of IT work and some physical security. NST does the managed services of IT and infrastructure so well that we were excited and ecstatic to land in an environment where we were just brothers in arms.
Looking at the bigger picture in terms of operations, aside from finding people or talent, what are a couple of NST's top challenges today?
Brown: Being that we are in New York, there's a lot of competition. We can throw a rock from our office and probably hit five different competitors. That's always a challenge. We've overcome that through our solutions and our team. Besides that, one of the things it comes down to is time, being able to get in front of new customers. We always like to put that as a priority. If we could get in front of new customers more, that would be great. We are always looking to our existing customer base to refer us. We would just want more of that.
Pisano: The largest challenge would be making sure that our physical security stack, our choice of manufacturers and partners, are up to the same standard levels from a cybersecurity standpoint that our actual cybersecurity partners are at. Making sure there's a level playing field when it comes to the equipment we're put-ting in from a physical security standpoint to a cybersecurity standpoint.
There's definitely a very large gap in the industry, when it comes to manufacturers, of who we can partner with. That is because their approach to the design, that is the industrial design of their product that ships and all that goes into it from a … we'll call it an IoT perspective, is extraordinarily important. Because our foundation is in IT security, there is no way that we have any play or gap space in putting devices on our clients' networks that could possibly bring security threats.
We treat our IoT and physical security devices as we would treat our firewall switching and desktops. Everything in our environment that we're providing the client should be completely vetted and 100% secure. Nothing's really 100% secure, but to be as secure as possible, up to the minute with the current technologies and firmwares that are out there.
Particularly as a technology-focused company, are there any advanced tools NST uses to heighten efficiencies?
Brown: One of the tools we use is ConnectWise, which has been around I think since 1996 and I believe we were No. 38 as far as their vendors go. We've been it using since 2003. It basically manages our entire operation from service tickets to projects to invoicing to time entry. It manages all parts of our business. They have some add-on tools that we've subscribed to as well, one being ConnectWise Automate, which does all of our proactive monitoring on all the systems we manage. Then they have ConnectWise Sell, which basically handles all of our proposal generations and procurement. That's one of the primary tools we use.
We also use a program called ScreenConnect for remote access to systems. The good thing about that is that it is secure. Everything that we have in our process and procedures is multifactor authentication. All of our software systems, desktops, everything we use requires multifactor authentication to avoid having any one of our employees get breached. That is the primary piece of software we use to monitor these end tools.
Keep reading to learn how NST combines offering physical security and cyber/IT elements…
Security Is Our Business, Too
For professionals who recommend, buy and install all types of electronic security equipment, a free subscription to Security Sales & Integration is like having a consultant on call. You'll find an ideal balance of technology and business coverage, with installation tips and techniques for products and updates on how to add sales to your bottom line.
A free subscription to the #1 resource for the residential and commercial security industry will prove to be invaluable. Subscribe today!