Top 9 Surveillance Videos of the Week: Woman Robs Store With Giant Assault Rifle
Other top surveillance videos of the week include a woman being shoved into traffic, a tornado throwing a parked car and much more.
Photos and Videos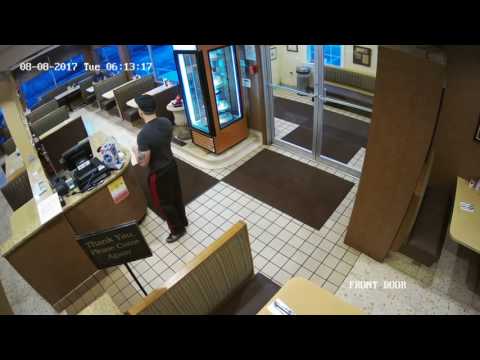 View Slideshow
In this week's Top Surveillance Videos…
People often get angry with their cable and telephone companies. However the star of this week's top surveillance videos took it to an extreme.
A woman was caught on camera walking into a Sprint store while holding a large assault rifle that nearly matched her in size.
According to WNCN, the woman demanded cellphones from a store employee and left the store once the clerk handed over the devices.
Police say she visited the store the day before, angrily confronting workers about a cellphone that hadn't been shipped to her.
Also this week…
London police released shocking CCTV footage that shows a jogger shoving a woman into oncoming traffic.
Fortunately for her, the bus driver was able to maneuver out of the way just in time to avoid her.
Police say the jogger eventually made his way back across the bridge but when the victim tried to speak to him, he did not acknowledge her.
The Daily Beast reports police arrested the man on Wednesday for "causing grievous bodily harm."
Make sure to check out the rest of this week's top surveillance videos which include a Costco heist, fireworks inside of a Wendy's and more!
Security Is Our Business, Too
For professionals who recommend, buy and install all types of electronic security equipment, a free subscription to Security Sales & Integration is like having a consultant on call. You'll find an ideal balance of technology and business coverage, with installation tips and techniques for products and updates on how to add sales to your bottom line.
A free subscription to the #1 resource for the residential and commercial security industry will prove to be invaluable. Subscribe today!