Top 9 Surveillance Videos of the Week: Man Shoots Through Own Windshield On Highway
Other top surveillance videos of the week include a delivery driver being startled by Halloween decorations, a fearless store clerk and much more.
Photos and Videos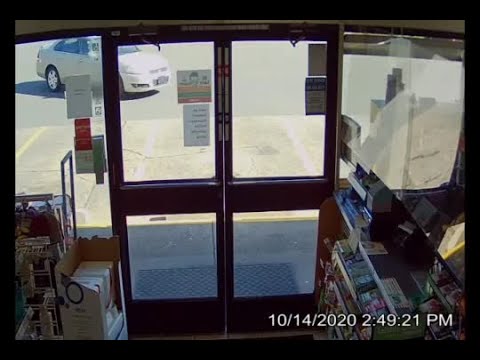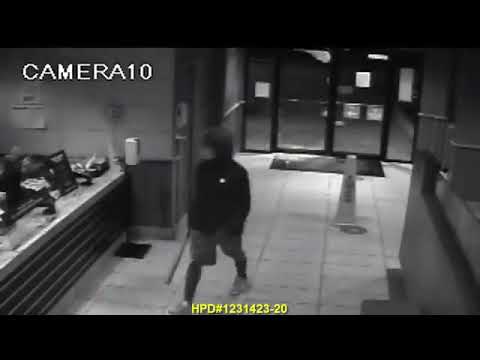 View Slideshow
In this week's Top Surveillance Videos…
I can't stand bad drivers. Nothing makes my blood boil faster. However, as much as I would like to lay on the horn or flip double-freedom rockets every time I get cut off, I always keep in mind that you never know how the offender will react. This week's featured video is the perfect example.
You know how action movies typically show a hero or villain fire their gun through their windshield during a high-speed pursuit? That's one of those movie clichés that doesn't actually happen in real life, right? Not so fast.
Dash cam footage from Florida (where else?) shows a man pull out a gun and fire through his own windshield at another vehicle.
The shooter claims he saw the other vehicle flash a gun first. Ipso facto … he decides to open fire first, shooting multiple times through his own windshield while his passenger recoils. Wonder if that's covered by his insurance.
Also this week…
I can't imagine how I would feel or react if I ever had a gun pointed in my face. I'd like to think I would be as calm as this convenience store clerk in Florida but I can't say for sure.
Surveillance video shows a suspect with a gun demanding the clerk open the cash register. When she says she can't he points the gun just an inch or two from her head. Not only does she not flinch, but she swats the gun away. He even fires a warning shot to no reaction.
Make sure to check out the rest of this week's top surveillance videos, which include a car driving through a dinning area, a fight with a restaurant manager and more.
If you enjoyed this article and want to receive more valuable industry content like this, click here to sign up for our FREE digital newsletters!
Security Is Our Business, Too
For professionals who recommend, buy and install all types of electronic security equipment, a free subscription to Security Sales & Integration is like having a consultant on call. You'll find an ideal balance of technology and business coverage, with installation tips and techniques for products and updates on how to add sales to your bottom line.
A free subscription to the #1 resource for the residential and commercial security industry will prove to be invaluable. Subscribe today!